I was born during WW2 and grew up in an era when the politicians and many of the neighborhood dads were war heroes. My Dad's name was Adam Lewis and he knew Col Devereux, the Marine Corps commander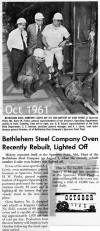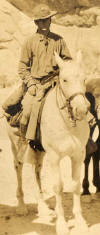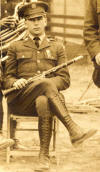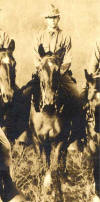 during the defense of Wake Island in Dec 1941. Dad was a cavalry trooper in the 5th US Cavalry regiment at Fort Clark, Texas in the 1920s (click on his pictures). By the time WW2 started he already had 8 years of active duty and was now a valued member of the Coke Oven Dept at Sparrows Point's Bethlehem Steel Co plant. He had an essential job to do and wasn't going anywhere. I looked outside the family for war heroes. John Wayne's "Flying Tigers" (Termites!) was a typical example of the fascinating stuff a young boy interested in airplanes got hooked on.
In the 1950s I fished near the Martin Co plant in Middle River, Maryland. They still made airplanes and the images of their huge flying boat the Seamaster are sharp in my memory. It was quite a sight (not to mention the noise!) seeing it taxi out to the buoy lane, go to power, rise up on its boat tails then lift out of the water, dripping a thin wispy stream of water behind it. I was hooked on airplanes.
I first released this site in 2002 as a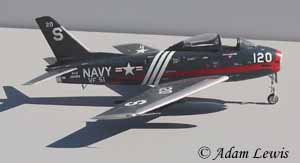 personal outlet to tell a few stories about my planes and pilots. My "early model work" was perhaps like most airplane modelers... find a nice kit, nice set of decals, an interesting historical subject and have at it. Then in the mid-1990s one of the all-time nice guys retired, Navy pilot Will Van Dyke, and I quizzed him about his favorite airplane to fly. Without hesitation he named the FJ-3 Fury. With his guidance about the markings I built a 1/48th model for him as a retirement gift. This set me off in an entirely new modeling direction, namely, airplanes built with the cooperation and help of the pilot.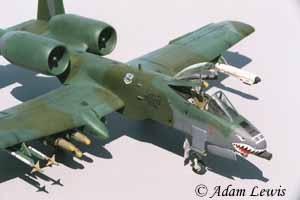 The short list of planes down to the FJ-3 represents my work in this "I know the pilot" era. The planes on the lower part of the list are from my "usual way" era. The only in depth modeling review is on Will Van Dyke's FJ-3 page. It was first published in the Flak Sheet (IPMS North Central Texas Chapter) c.1999. Not too long after that something quite wonderful happened and my career as an airplane buff took on yet another dimension.
I bought a pair of USN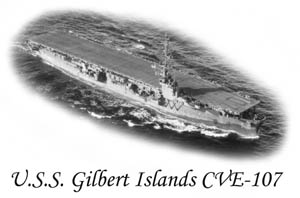 WW2 pilot wings that unexpectedly came with a few service papers about the original owner, TBM pilot Lt. Thomas Faull. The papers mentioned he was in VMTB-143 aboard the small escort carrier USS Gilbert Islands CVE-107 in 1945. Building an airplane model in his markings would make a fun project so I started to look for information. I was surprised that there was little to be found about VMTB-143, its airplane markings, or the carrier itself. As I dug deeper I eventually became aware there were other stories here concerning the ongoing development of Marine Corps Close Air Support and the four WW2 all-Marine Escort Carriers. These important programs were not widely publicized.
After some months of looking I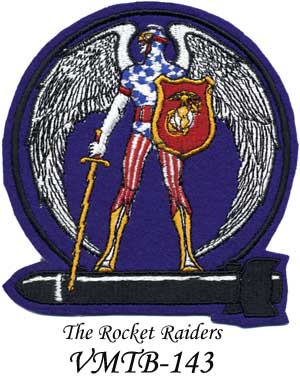 found the first 2 living vets, pilot John 'Jack' Lally, who sent photos of the planes, and gunner Alfred 'Eddie' Seamands who had a roster of the officers and enlisted men of VMTB-143 from the summer of 1945, the time frame they were aboard the USS GI. If it were not for Jack and Eddie I don't know if this research would have gotten off the ground. Once I had the men's names I started searching for the veterans. As I found them I listened and asked them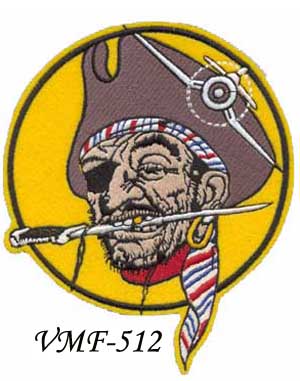 to let me copy their pilot log books and personal photo albums. I also wrote to the US National Archives, the Marine Corps and the Department of the Navy, all of which gave me insight into the historical record. Some of my searches resulted in making contact with the family of a deceased veteran, a touching experience.
After I published the first few web pages the search worked in reverse as the vets and families found this web site and contacted me. As a result of the openness of the vets, their families and especially the widows of those courageous men, you can find here in-depth information and hundreds of photographs of the USS Gilbert Islands CVE-107 and its 2 squadrons VMTB-143 and VMF-512. I've tried to emphasize a personal look at the men by showing their faces and names. I found photos of all 7 who did not return.
My interest in airplanes brought a focus to the planes, markings and missions. I discovered to my delight that the Air Group commander, Col. William Campbell, allowed the men to have nose art as long as it didn't offend the chaplain (too much). Nose art on Marine Corps planes is rare and makes for an interesting aspect of the research. In fact I recognized a few of the photos because they were in books on aircraft nose art. However the books had misidentified them to another carrier. (And I found another web reference claiming the USS Gilbert Islands was too late to see wartime action! In fact she was awarded 3 battle stars.)
Why is their history not well known? In my opinion the answer lies in the fact they came out to the Pacific Theatre in May 1945, after the outcome of the war was all but determined. They did not shoot down many enemy planes, nor sink ships. Thus the history of this one carrier and her 2 small Marine squadrons competed for attention with much larger contributors to the final victory. And there were over 100 escort carriers in WW2.
My journey into the 1945 history of the USS Gilbert Islands, VMTB-143 and VMF-512 continues and I liken it to crawling into a funnel from the narrow end... I could not see the full scope of the work when I started and I still have no firm idea where the journey will take me.
Everything between and including the pages "John Lally's TBM" and "Alex Raymond's

USMC Art" relates to their story. I'm proud to have been named an Honorary Sergeant by these Marines and presented with one of their reunion T-shirts.
If you were on the USS Gilbert Islands in 1945 or are a family member of a vet, I hope you will contact me.
Note: there are many photo on this site, including those from the photo albums, of my models, and others.
Please remember all electronic images remain the copyright ?of Adam Lewis or the contributor and cannot be reproduced by either digital, electronic, electrostatic or lithographic or by any other means without my expressed permission.
This copyright covers the electronic images on my site. You may find similar images in books and on other web sites. Please consult those sources for their own copyright statements.
I'm interested in your comments and feedback. You can leave a comment in the Guest Book (click here) or send me an email with this link plane_fun@cox.net
Adam Lewis, IPMS #22766
| | |
| --- | --- |
| The wings, badges and insignia of WW2 airmen is an area of particular interest for me. The best site I know for looking at the worldwide assortment is Bob Schwartz's Wings of WW2 at http://www.ww2wings.com/main.shtml Wings from all the combatants are represented, mostly in considerable depth. The Italian section is a real education. | |
| | |
| | |
| | |