To see the F-5E pictures click here.
This project was inspired by my brother-in-law Joe Bonacci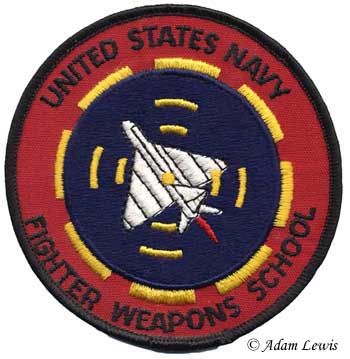 (boe-notch-ee). My sisters are older than I am (something you don't remind them of in person) and my brothers-in-law Charlie and Joe are like big brothers. Charlie's a fine doctor and Joe did 20 years in the AF as a jet engine mechanic including a tour of duty at the air base in Tuy Hoa South Vietnam. He serviced the engines on F-100s at an open flight line and slept with his M-16.
After retiring he was hired by Northrop World Wide Services to maintain Top Gun F-5Es and Fs at Miramar. Joe's responsibility was to repair and overhaul their GE engines. Joe could tear 'em down and build 'em back up blindfolded. He worked there in the early-to-mid 1980s.
One day he took me on base


and I got permission to take my camera too (the good ol' days). Here's a few thumbnails of Joe in Top Gun's GE engine shop (click on a picture to see it full size). It was fun to roam around the work areas with Joe, kick a few tires, and see the F-14s and F-5s in various stages of disassembly.
The model is Monogram's 1/48th F-5E Tiger II. The kit dates from 1978 and it's a classic Monogram kit of the era....raised panel lines, adequate if not sparse interior but a good scale representation of the real thing. The kit had a Top Gun decal for the tail that was badly out of register. I sent Monogram a letter asking for a replacement. Immediately I got a beautifully done sheet. I found Monogram service was excellent back then and continues so to this day.
Bert Kinzey's F-5E & F Tiger II, Detail and Scale Vol 5 is a great book for getting the fine points just right. The color shots of the cockpit, dimensioned drawings, lighting details and detailed photos of the landing gear were especially helpful on this project. One detail of note - when building the Navy version you have to remove the radar screen from the instrument panel. According to Kinzey the AF had radar, the Navy didn't. Replace it with a sheet of annotated paper. There's a nice color picture of this on page 37.
The Navy was just getting the blue schemes in place when the book was published. Since there was no standard scheme I took design elements from the photos of the Navy birds near the back of the book and came up with this one. Top Gun craft were spotless - no weathering need be applied.
In closing, I tip my hat to Joe for devoted service to his country.
Added Jan 23, 2004:
Joseph Edward Bonacci Sr was born in Minneapolis December 16, 1936 and died in San Diego January 13, 2004. He was buried with Military Honors at the Ft Rosecrans National Cemetery January 22, 2004. His oldest daughter Angela Bonacci Batchelor penned these words:
See past the man,
See deep into his heart.
There you will find
his real love, his patriotism
and his longing to be loved.
See past the man,
and into his soul.
Ready for the taking,
to yet another place in time.
It is there that he will
find love once again,
and long never more.
We love you too!
All who knew Joe are saddened by his sudden passing. Rest in peace, friend. Joe's family installed a plaque in his honor at the Mt. Soledad Veteran's Memorial, La Jolla, California. Please click on it to see it full size.