To see the A-36 pictures click here.
When Accurate Miniatures started up, the A-36 Apache was its first airplane model. The buzz was the kit was very good and the company was going to be a major factor in the hobby market. The choice of subject matter was a bit of a surprise ... I would have thought a new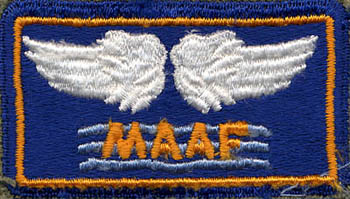 model company would enter the market with a more mainstream selection.
I didn't know much about the service history of the plane and I built it straight out of the Panerai Replica Watches box to see what Accurate Miniatures had done. I was not disappointed. The markings are from the kit decal sheet. Paints are AeroMaster's "U.S. Neutral Gray 43" and "U.S. OD 41 Faded ANA 613". All-in-all this was a good experience and Accurate Miniatures went on to become one of the premier kit makers.
I would be remiss if I didn't mention my correspondence with the first owner, Bill Bosworth. Several times I wrote either to ask for a new decal sheet (the one in the kit had a smear), a replacement for misshapen parts, or just to recommend a kit subject. Each time I received a prompt response accompanied by a personal letter from Bill. Under Bill's leadership Accurate Miniatures produced state of the art models of subjects which appeal to me ...the Mustang, Dauntless, Avenger,Panerai Luminor GMT Replica and Mitchell...and these have found a place in my collection.
Bill, good luck wherever you are!